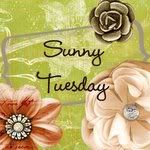 Jessica was kind enough to
guest post
for me during my bloggy maternity leave, and I'm excited to return the favor for her while she spends some time with her new little girl!
I'll be showing you how to make this:
And while you're there you'll definitely want to check out some of these adorable projects Jessica made for her nursery. A.DOR.ABLE!

Framed Vintage Dress
So head on over!
I have started truncating my posts to avoid having my content stolen. I hope you'll click over to finish reading the post. Thank you for understanding!