the Honest Scrap award!
Thank you so much!
We all know by now that I'm a
rule breaker
. So instead of passing on the award, I'm going to send you all to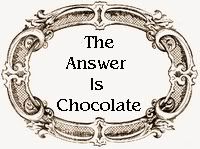 Hers is a fairly new blog, but she's already reached 100 blog followers! Its no surprise why. She is crazy talented when it comes to crafts. In fact, when you peruse her blog you may notice that some of her projects look familiar because they have already been featured around blogland!
In honor of her 100 followers she's having a
great giveaway
 that you won't want to miss.
So what are you waiting for? Get over there and tell her hello!