Hi – It's
Bev
here with Pinterest Feature Friday! And this week since we're so close to the 4th – we thought it would be fun to do a special 4th of July edition!
Today's special Pinterest Feature are two girls you probably already know and love – I sure do – it's the Lolly Jane girls!!
Oh my goodness – if you haven't visited Lolly Jane, you need to go!
Their style is adorable and they are soooo talented.
The girls share a Pinterest account – they have 87 boards and 2440 pins – but our focus today is on their 4th of July board!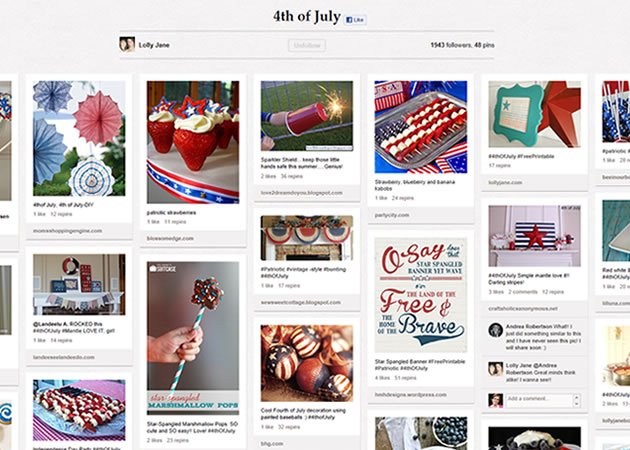 Thank you Kelli and Kristi for finding so many fun Patriotic Pins!!