Hello everyone and happy Friday! Today we're looking at creating memory keepsakes for your little ones!

Can you believe that 2019 is only a few days away?! I sure can't! The year has flown by and I feel like it should still be March.
Since the new year is right around the corner I thought I would switch things up a little bit and share with you some great ideas to help your family keep your yearly memories and keepsakes organized so you can look back and remember them for years to come.

I have always loved taking photos, looking back at photos, and creating scrapbooks but as the years have gotten busier, I don't keep up with my scrapbooks like I used to so I definitely need to start one of these ideas for our family.
Some of these ideas are ideas that you can implement on New Year's Eve this year and you can look back on them on New Year's Eve next year and others are ideas to do the entire year through.

(Time Capsules from Tips from a Typical Mom Blog for Pretty Providence)
On New Year's Eve or even New Year's Day, have your children fill out this questionnaire and create a time capsule to read a year later and see how their answers have changed. You can then collect them as the yeasr go by to see how they have grown.

(About Me Interview from Andrea's Notebook)
Here is another, more in-depth, interview that you and your children can fill out at the end or beginning of every year. This would even be great for your children to fill out on their birthday every year.

(Best of the Year Printable Journal from Adventure in a Box)
Here is another fun activity to do on New Year's Eve that will be fun to look back on year and year and to create a new one.

(How to Make a Memory Jar from Make and Do Crew)
Here is an idea the whole family can do all year long. Create a memory jar and any day that a special event or something big happens, write it on a piece of paper and put it in the jar. At the end of the year, pull out and read all the memories that are in the jar.

(Travel Keepsake Boxes from Martha Stewart)
Do you travel a lot? How about creating memory boxes for each country or state you travel to with special items from the trip inside.

(DIY Memory Box from Modern Parents Messy Kids)
Create a memory box using index cards and write down anything that happened on each day year after year. Place photos in the box to truly remember those special events.

(Family Yearbooks from eighteen25)
In the age of digital photography, many photos aren't printed out anymore and they just sit in a file on your computer. Why not make yearly family yearbooks to get those memories printed and bound in a book to look through year and year.

(Keepsake Baby Memory Box from This Little Street)
Having a baby or know someone that is, in the new year? Here is an idea on how to create a memory keepsake box for the baby to remember all those big milestones.

(Organize Kid's School Papers from I Heart Planners)
Having children in school also means a mound of papers that they bring home from tests to report cards to art work and what exactly do you do with it all? Here is a great filing system to get all of those paper organized and to make it easy for your child to look back at their hard work each year.

(Memory Box Organization from Vibrant Christian Living)
Here is another way to organize school papers. Very similar to the one above but it is slightly different so I wanted to share.

(Organize School Work in one Place from Lindsey's Sweet World)
And here again is another similar idea but a few other great ideas are added. I definitely need to make one of these for each of my girls.
There you have it. With the new year fast approaching, I hope you can implement one of these ideas to help keep all your family memories all in one place to be able to look back on them easily.
Do you have a certain way that you keep track of all your family memories? Please share them in the comments below!

Stay tuned for more tips in 2019! Have a happy New Year!
Your hostesses,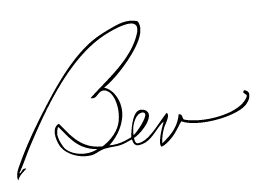 The Scrap Shoppe | Flamingo Toes | Mine for the Making | A Glimpse Inside