Hello friends! Welcome to another week of Must Have Craft Tips! Kara from Mine for the Making here this week to share 15 Ways to Display Holiday Cards.
I absolutely love holiday cards and always have. For years I didn't know how to put them on display to show them off, but I love all the ways others have found to incorporate cards into their holiday decor.

There are so many fun ways to display your holiday cards. Some ways require a DIY project and others are just creatively hung or strung. I really love them all, but first let's take a look at some of the card displays that require you to build something. Most of these projects are simple DIYs.
This Wooden Christmas Tree Card Holder has clothespins to clip the cards on and a hook so you can slip the holder onto a door. I also like the free standing Tree Card Holder.
This Christmas Card Holder is made using wood with a couple of slits to slip cards into. Simple yet so pretty.
This card display requires wood and ribbon! How cute!
I have always wanted to make one of these framed chicken wire displays! I love how the cards look on it!
This frame turned card holder is a fun craft…. just grab your trim and ribbon!
This board card display looks simple to make and like you can display quite a few cards!
If you know me, then you know I love a good sign. This wood sign card display is one of my very favorites and one I know I could make.
This mousetrap Christmas card display is so creative and fun!!
Who knew there were so many things you could build or make in order to display your holiday cards in such a pretty way! Now let's take a look at some of the creative ways to hang your cards.
Hang your holiday cards from vintage windows, with washi tape in the shape of a tree, or string them on an old ladder.
I love the look of the cards hanging from the garland on the doorway, the staircase, and the chalkboard wall! Such pretty displays for Christmas.
There you have it, friends… 15 ways to display your holiday cards. What creative ways do you display your holiday cards?
Check back next Friday for more tips!
Your hostesses,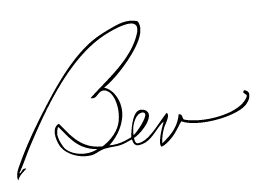 The Scrap Shoppe | Flamingo Toes | Mine for the Making | A Glimpse Inside