Stay organized this December with this round up of adorable and USEFUL Christmas Planner FREE Printables!
Hi everyone! Michele from The Scrap Shoppe here with a new theme for our crafty series.

This month we are discussing all things ORGANIZATION!
And since with the holidays approaching, I thought we could discuss organizing Christmas.
I love making lists and, even more so, marking things off of them when they are complete!
Years go I made a Christmas Planner and it was such a big help during the holidays.
I even have a blank (free) December calendar printable that you can use for keeping December straight, marking holiday parties, when and where to gift shop, or even to keep up with the antics of your Elf on the Shelf (which is what I use it for).

Christmas is hectic enough by itself.
These Christmas planner free printables will help you keep your sanity!
Just print one of these great organizational sets and put them in a binder to stay super organized this Christmas.
I have rounded up some great Christmas planner free printables to help you stay organized all December long!
Many of these are offered as both 8.5×11 sheets as well as the smaller A5 paper size for small binders.
Print the set that most suits you or mix and match to be sure you get everything you need.

Christmas Planner FREE Printables
This cute set of printables has everything you need to create a planner to stay completely organized for Christmas.
From gift planning to holiday entertaining!
Holiday Planner Free Printables from The Scrap Shoppe

This set includes all of the major printables you need to keep organized for Christmas.
I need the Christmas card list something fierce!
Free Christmas Planner Printables from Mom's Favorite Stuff

You can plan your entire month of December in one sitting with this planner set.
Free Christmas Planner Printables from Art & Whimsy

These printable wish lists are perfect for anyone to fill out.
Print and hand out to family member to learn what they really want for Christmas.
The color scheme and patterns are pretty darn cute, too!
Free Printable Wish Lists from Organizing Home Life

Raise your hand if you're a list lover! (My hand is waving SUPER high!) I could fill these lists out for days.
List Lovers Free Holiday Printables from Home Coming

I'm loving this Holiday Menu Planner for keeping various holiday meals and get togethers in order! It also comes with a printable holiday baking list to keep track of your special recipes.
There are also lots of tips to help make your meal planning prep run smooth.
Free Holiday Meal Planning Printable from Organizing Junkie

One of my favorite things about this planner, besides the color scheme, is that it comes with a sheet to record Christmas crafts.
How awesome is that??
It's not only for planning holiday crafts with my kids, but any crafts I've seen that I want to create.
Free Printable Christmas Planner from A Typical English Home

Just in need of somewhere to write out your gift lists?
This free printable may be all you need.
Christmas Gift List Printable from Minted Strawberry

This clever planner set comes complete with a cleaning list which, while not the funnest aspect of Christmas, still needs to be tackled.
Free Christmas Planner Download from Becoming Martha

The planner is great for people keeping to a strict budget for Christmas.
Keep up with costs and purchases.
I also love this set because it has a page just for YOU!
Keep a list of what YOU want/need for Christmas.
Free Holiday Planner Printable from A Bowl Full of Lemons

This unique planner set comes with a sheet just for the Christmas tree: need new ornaments? need to replace bulbs?
Write it down so you don't forget.
I'm also loving the Cookie Shopping List page.
A sheet dedicated just to Christmas cookies??
This is totally up my alley!
Free Christmas Planner Printables from Growing Up Gabel

This cute set stands out for it for it's cute page for the kids to fill and and breakdown list for parents to record where gifts are coming from: you, Santa, stocking.
Printables to Organize Christmas from Mary Organizes

Already have a planner or holiday calendar?
Print and cut these free planner stickers to help you with your organization!
Printable Planner Stickers from Planner Addiction

Will these Christmas planner free printables help you stay organized?
Do you already use a similar system?
I'll be mixing and matching my favorites into a new binder for this year!
Your hostesses,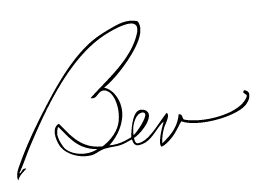 The Scrap Shoppe | Flamingo Toes | Mine for the Making | A Glimpse Inside
This post was originally shared December, 2016.
Don't miss these other handy printable organizers!