These creative bathroom storage solutions will help you make the most out of the space you have!
Hello everyone and Happy Friday!

Allison from A Glimpse Inside here, back today with more ideas for your bathroom space.
My family and I moved to Germany about two weeks ago and we just found a place to rent.
Germany, well Europe for that matter, isn't exactly known for having large bathrooms or kitchens and storage in their homes.
We found a home with big rooms, large bathrooms, but still not a lot of storage in the bathrooms themselves so I think we are going to have to get creative.

I rounded up some great ideas that I think would be good to implement in any bathroom space to maximize your storage needs.
Especially those of you with small spaces!
Use a shoe shelf with doors, IKEA has a few types of these, to place your essentials in.
Instead of just placing hooks on the back of the door, use actual towel racks.
Your towels will also dry much better! I have no idea why I have never thought of this!
Limited space in the shower for your family?
Hang a shower curtain rod high on the wall side of the shower and then hang shower caddy racks from the rod.
Now the whole family can have all their items in the shower without cluttering up the bottom.
Don't forget the space behind the door and the wall.
Hang small, shallow shelves down the wall for the perfect storage place for all sorts of products.
When the door is open, you won't even know it's there!
If you have a wall around the outside of your shower, with glass above, why not build drawers or a shelf into the wall portion?
Such a great use of normally unused space!
Here's another great idea for those walls or partitions in a bathroom space.
Add a slide out shelf for all your lotion, shampoos, bubble bath bottles.
This is a DIY project that is a wall shelf unit but doubles as a full length mirror on the outside.

(Decor 6)
Don't forget the space above the door or other closet doors in your space.
You can easily put up a shelf to store extra towels, toilet paper, and other more.

(Decor6)
Here's another way you use can the space near your ceiling.
Build a wooden shelf above your toilet/sink and place baskets on it to hide all the items from view.
Build a small storage shelf with ball jars for items that you use everyday so they are within easy reach.
Have a small wall in your space that you aren't sure what to do with?
Build a shelf from the floor to the top of the door frames or ceiling using pipes and stained wood.
Make every square footage count!
Only have a small space next to the toilet but it is normally wasted and unusable?
Hang shelves in that area for another vertical storage solution.
The space around a tub is normally such a waste that it almost begs to be used!
Build in tilt out doors with storage baskets attached to the back to utilize this space to its full potential.
Do you have a small space where you had to add creative bathroom storage solutions?
If so, we'd love to hear about it in the comments!

Stay tuned for next month and a whole new topic!
Your hostesses,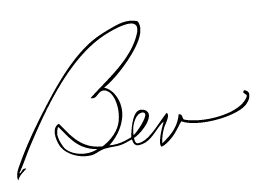 The Scrap Shoppe | Flamingo Toes | A Glimpse Inside