Keep your desk area more organized with these creative desk organization ideas!
It's a new month and time for a new theme for our Must Have Craft Tips series!

Is it almost time for back to school where you are?
Schools in the south start a little earlier than the rest of the country, so we are going to get a jump start on that and look at some ideas for back to school.

Today I'm focusing on keeping an organized desk.
Let's face it, no one wants to work on a cluttered desktop.
It offers zero appeal to get anything done, whether it's your desk or child's.
This roundup of tips will help you keep a lot of your supplies up out of the way and keep things tidy, whether you're using these tips for your or your child.

Binder Clip Cable Keepers from Wired
This is a brilliant and simple idea to keep the ends of all your cords within easy reach.

Clear Containers to See Your Supplies from Forever Free by Any Means
These clear containers not only keep things tidy, but show off all the fun colors of this washi tape collection.

Organize Drawers with Trays from Modish & Main
Drawers can get messy fast. Keep them organized with tray organizers.

Recipe Book Holder for Textbooks, source unknown
Using a recipe holder for textbooks is brilliant! Perfect for all the school kids.

Lazy Susan from The Scrap Shoppe
Lazy Susans are a handy way to keep your desktop items organized and within easy reach.

Flexible Wall Storage Organization from Bondville
These small shelves are a great way to get your supplies up and off your desktop.

Quick Desk Organization with Crates from Studio DIY
Stacked crates are a great way to get your supplies organized and up off of your desktop.

Roll-Away Storage Desk from Better Homes & Gardens
If you don't need a dedicated desk all of the time, or don't have the dedicated space for one, a roll-away desk is a great option.

Clipboard Storage from Hawthorne & Main
I am loving this idea to dress up inexpensive clipboards and turning them into desk storage.

Memo Board from Little Glass Jar
This decorative memo board is a great piece of home decor and helps keep you organized.
These are pretty clever, don't you think?
I wish I had thought of that recipe book holder to use for textbooks back when I was in school!
Which one of these creative desk organization ideas is your favorite?

Stay tuned every Friday this month for more great back to school tips and tricks!
Your hostesses,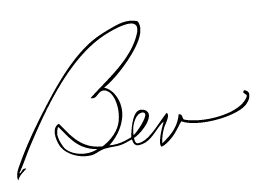 The Scrap Shoppe | Flamingo Toes | Mine for the Making | A Glimpse Inside
Save