DIY Book Storage Ideas for Kids you'll love for your kids' bedrooms.

This month we are focusing on Kid Bedroom Ideas every Friday.
So far I've shared DIY Kid Beds, Fun DIY Pillows for Kids, and DIY Organizational Ideas for Kids Bedrooms.
This week we are talking about DIY Kids' Book Storage ideas.
If your kids are book lovers like mine, it's so necessary to have a good system set up for book storage.
And let's just say…there are SO many ways of doing this inexpensively yourself.

Some of these kids book storage ideas I am sharing you need to build or make yourself, while others are items you may turn into book storage options.
Of course, there is always the option to build a bookshelf, but you can also turn crates, baskets, and seasoning racks into book storage too.
Use your imagination!
This simple build is great for little ones to see the book covers they want to look at.

DIY Wall Mounted Kids Bookshelves
These simple shelves don't take up much space but will hold several layer of books.
This DIY book sling would be a simple project to sew!
Make a simple bin to store books if wall space isn't available.
This bookshelf is a great pallet project upcycle.
Ikea spice racks are good for more than just spices!

DIY Gutter Shelves for Kids Books
Think outside the box at the home improvement store.
Short stacks of crates make great shelves.

DIY Kids Bedside Table with Book Storage
This cute DIY table double as a sweet storage spot for favorite books.
These hanging wall baskets double as sweet a sweet bookcase.
Aren't these book storage ideas so great for kids bedrooms?!
Which one do you think would fit best in your kid's bedroom?

Join me back here next Friday for more Must Have Tips for kids bedrooms!
Your hostesses,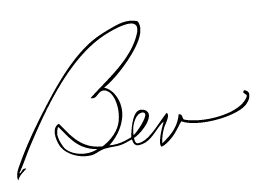 The Scrap Shoppe | Flamingo Toes | Mine for the Making | A Glimpse Inside