Get inspired by this DIY laundry room signage to dress up your laundry space. A little signage goes a long way in a small space.
Hello and happy Good Friday, friends!

This month my friends and I are sharing tips and inspiration around laundry rooms.
You know I love a good sign, so I thought I would share some of the best Laundry Room Signage around.

Whether you want to print off a sign or paint one, these signs are sure to freshen up and bring sunshine to your laundry room space.
And they are all DIY, so you totally have this!

Wash Dry Fold laundry sign
Sometimes you need a fun sign to get you going and remind you why you're there for this unexciting task.

Single Seeking Mate missing sock sign
This sign is perfect for single sock. It makes them easy to find if their mate is ever found.
I wish!! How much longer until Alexa can do this though. Ha!

Laundry Sucks sign
This sign doesn't beat around the bush, and will probably make you smile every time you go near the washer and dryer.
This fun print is a good reminder for everyone WHY the laundry must be done.

Help Wanted laundry sign
Do you think anyone will apply? No special skills needed!
Having a spot to collect loose change from the laundry is super handy.

Printable laundry symbols sign
I love how useful this laundry room sign is!
I'm loving the idea of a multipurpose sign. You can hang clean clothes from it.
Don't these signs make you want to dress up your laundry room a bit?
Do you have a favorite amongst the DIY laundry room signage?
It's so hard to pick.

Join us next Friday for more Must-Have Laundry Room Tips! Have a Happy Easter, friends!
Your hostesses,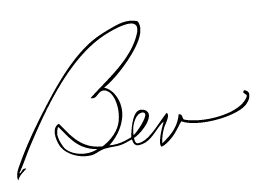 The Scrap Shoppe | Flamingo Toes | Mine for the Making | A Glimpse Inside