Happy Friday! We're gathering up our favorite craft supplies this month and today it's Bev's turn to show off her must have sewing room supplies!

If you love sewing or want to learn to sew then you will want to check out these must have sewing supplies!

My two big loves in the craft room are sewing and embroidery – so I have to share my go-to materials with you! Let's start with embroidery!
(Some of these links are affiliate links – that just means if you purchase from these links we'll receive a tiny commission – but there's no extra cost to you!)

For transferring embroidery my favorite pens are these iron-on transfer pens from Sublime Stitching. They have super fine tips so you can really get those details transferred perfectly!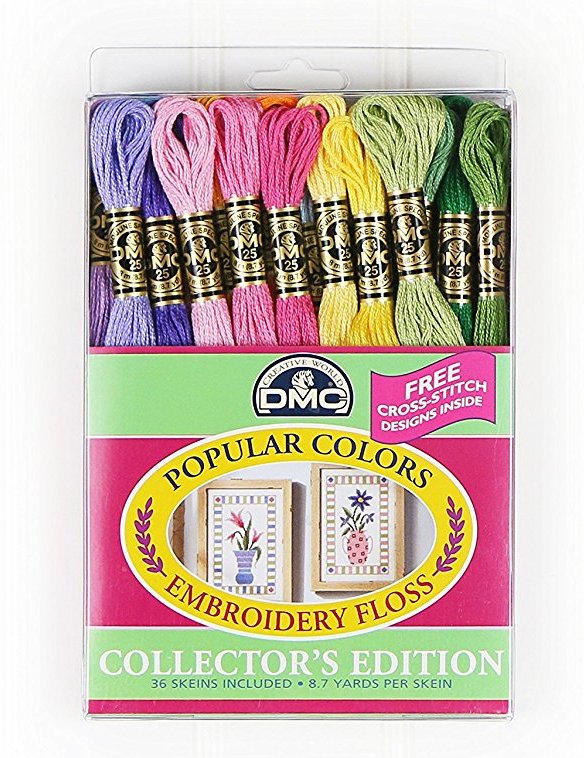 You know I feel strongly about my DMC Embroidery Floss and this new Popular Colors pack is a great bundle of threads. I adore these colors!

One of other must have's when stitching is the DMC Color Book. This book has little swatches of every thread so when you're choosing colors you can go to the store with a plan – and easily see what colors come in floss, pearl, and more.
So now that we're all set for stitching, let's start sewing!

For most projects I cut them out on my oversized Fiskers mat and yes, when it comes to cutting mats – size matters. 😉

Seam ripping is yucky, so I'm all for making it easier! This handy seam ripper has a little cap that you can use to make removing threads super easy – they just kind of "stick" to it!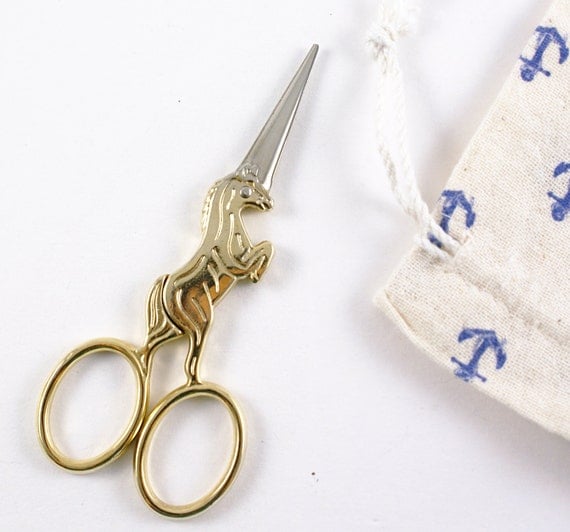 I absolutely cannot resist cute embroidery scissors – and these little unicorn scissors are my faves (right now!). They work really well too so they're cute and useful – always a must. 🙂

This is such a little thing but soooo useful, especially with all the bags, pillows and quilts I sew! This little point turning tool makes it so you have nice crisp points on all those seams and corners. And it's super cheap too!

I keep this handy bottle of Best Press with my iron all the time and use it on pretty much every project I make! It works like a starch without all the gummy mess that usually comes with starch. It's really light and it smells great – and you don't have to worry about it discoloring the fabric! She has other scents if lavender isn't your thing.

And speaking of irons – I know this is pricier than the usual irons you can pick up at any store, but I got this little beauty last year for Christmas and it is my favorite thing ever. It is a Rowenta Iron and it's perfect for sewists. It's nice and hot, heats up quickly, has a good sharp point on the top and just all around works so great. Gushing here, I know, but I seriously love this iron!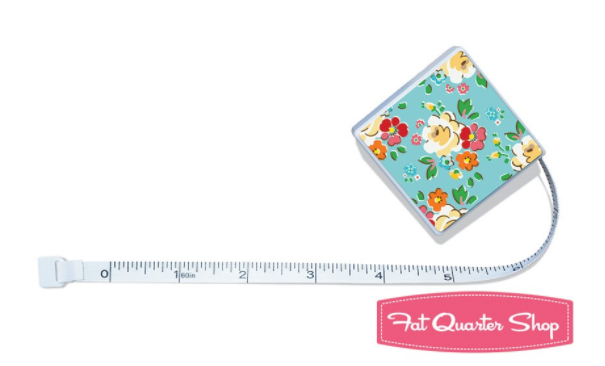 Cute sewing supplies are a must! I'm loving this little floral measuring tape from Riley Blake! I like to take this kind along in my bag for measurements in the wild too.

I'm pretty much blind as a bat so good lighting in the sewing room is a must for me! This OttLite Desk Lamp is perfect for right by my sewing machine – plus it has a handy caddy for scissors, seam rippers and marking pens!

Washi Tape! I know – these are sewing supplies – but I use washi tape in the sewing room all the time! It's perfect for marking seam guides on your machine and you can remove it without a big mess. I also use it in embroidery to wrap around the edges of fabrics that will fray! This cute measuring tape washi has the added bonus of the ruler on it too!
I hope you've had fun looking at my favorite sewing machine supplies! I didn't include my machine because it's being a little wonky and I'm on the hunt for an upgrade! But I'd love to know what your favorite supplies are!

Make sure you come back next week for more fun must have craft supplies!
Your hostesses,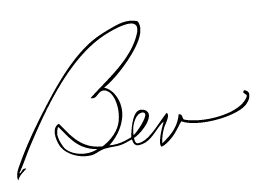 The Scrap Shoppe | Flamingo Toes | Mine for the Making | A Glimpse Inside