Don't throw away those vinyl scraps, save them for these scrap vinyl project ideas! There are SO many projects you can make with them!
Happy Friday everyone and welcome to another Must Have Tip Post!

All month long with have been sharing way to help bust through those scrap piles of materials you may have sitting around to make some awesome, creative projects.
I don't throw away any materials that I think I can still get more use out of so needless to say I have my fair share of scraps sitting around my craft room, from paper to fabric.
Today I am going to share with you ways to use all those Vinyl Scraps you may have sitting around.

There are so many great ideas out there that I am sure you will be able to put a dent into your scrap pile!
Check out these ideas for inspiration.

Get out those tiny pieces and create a Lego inspired shirt.

Create a colorful jar to hold your favorite yummy sweets.

Update a letter or a frame by adding vinyl sprinkles to it.
How about dressing up some plain glassware by giving them a confetti look?! So cute!

Cut out lots of dots and make a design using them in place of rhinestones.
Create the image silhouette or use the dots to create the image itself.

Cut out the Grinch's face and apply it to cups, bags, mugs, whatever to create a fun gift.

How adorable are these little vinyl pocket pets?!
I want to add one to all my shirts with pockets!

Dress up plain knobs with the use of scrap vinyl pieces.

Use pieces to dress up plain tea towels.
I love this Christmas tea towel idea!

Monograms! If you have a small square of vinyl, you can definitely create a monogram to place on ANYTHING!
Hairbrushes, shirts, phone cases, wallets, bows, pockets, the possibilities are endless!
Who doesn't love a monogram!?
Add some flair to your nails using small vinyl images!

Add some fun to the side of plain sunglasses.

Have a plain umbrella? Add some colorful raindrops for some fun! Love it!!

Dress up plain pots or mugs with vinyl faces.

Cut many colored pieces together in the same design to form one large pattern on a pencil pouch or makeup bag.

Add some fun and flair to wine glasses.

Don't forget to have fun with those phone chargers too!
There are so many fabulous ways you can use vinyl scraps!
Which one of these scrap vinyl project ideas was your favorite?
What have you created using vinyl scraps?

Thanks for joining us for another Must Have Tip post!
Come back Friday, September 7th for a whole new month of topics!
Your hostesses,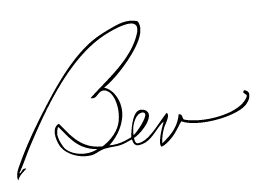 The Scrap Shoppe | Flamingo Toes | Mine for the Making | A Glimpse Inside