Happy Friday! It's Bev from Flamingo Toes here with more ideas for tidying your craft space!

We're continuing our series this month with more tips on keeping your craft space in order.
We'd love to hear your tips at the end of the post too – do you use any of these ideas? Or maybe you have some great ideas to share too!

Today I've gathered up all my favorite Fabric Storage Organization Ideas – everything for ways to store fabric on bolts to keeping your scraps tidy. I am working on this in my studio right now and I have used several of these tips!

This is a great tip on how to fold your fabric for storage on bolts – and how to fit it to the size of your shelves!

If you don't have room for bookshelves – filing cabinets are a great option! Here's a tutorial on filing your fabric!

Hanging your fabric is a great option if you have closet space in your craft room!

Another option for closet space is to store your fabric in hanging shoe storage! I love how it's sorted by color too – makes it so easy to see what you have!

Build a Cubby Fabric Storage shelf with this awesome tutorial! If Ikea or walmart cubby storage won't work in your space – build your own!

Small plastic drawers would work great for fat quarters or small amounts of fabric.

Another great option for fat quarters is hanging shoe storage! Just tuck those fat quarters in the slots to see what you have – easy peasy!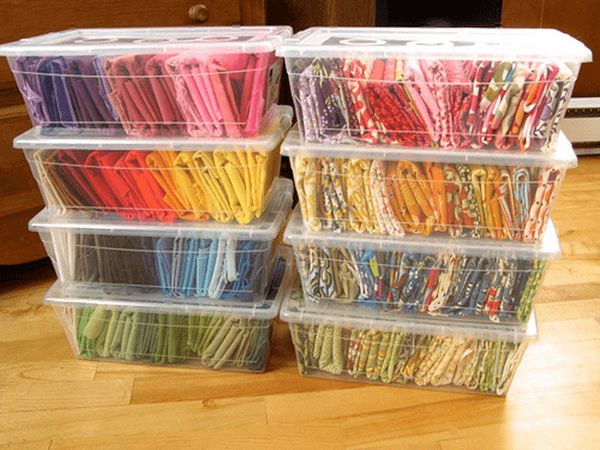 Small plastic tubs would be another great option for small amounts of fabric or fat quarters. Easy to see your colors as well!

If you have some favorite fabrics I love this method of rolling them up, labeling and storing them in a pretty old drawer.

This giant jar is such a great spot for little fabric scraps!! So cute and colorful.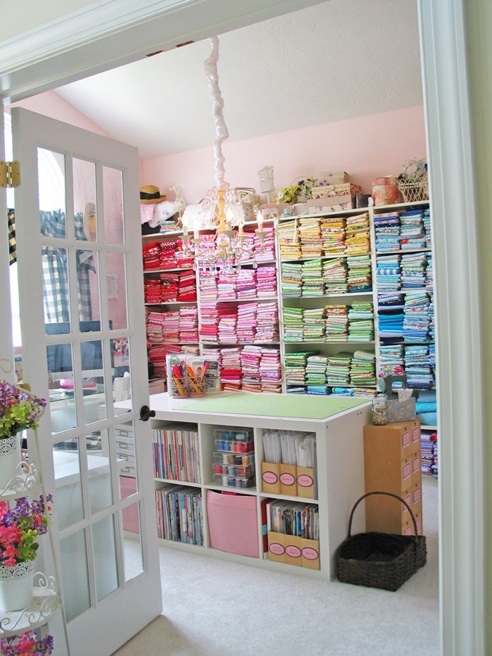 And here's a little sewing eye candy for you! We can all dream right?! This studio from Olabelhe is gorgeous.

Fabric in a pretty little scalloped bookshelf? Yes please!

Is vintage floral storage your thing? This is so pretty and I love how she stored the bolts on the lower shelves!

Tons of storage, gorgeous room and organized storage spaces? Yes please!

This fabric storage cabinet is gorgeous! I love that it has shelving and drawer storage.
So we'd love to know – how do you store your fabric?
Make sure you come back next week for more craft room organization ideas!
Your hostesses,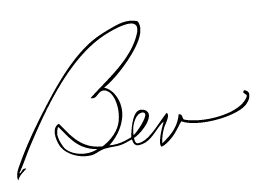 The Scrap Shoppe | Flamingo Toes | Mine for the Making | A Glimpse Inside
See more fabric storage ideas here: