Gather up all the fall things and put them in cute containers for container decorating fall porches!

We're all about fall right now!
Bring in your weekend with some great ideas on ways to decorate for fall using different types of containers in your porch decor.

There are so many options you could use as containers, baskets, crates, wagons, urns, pumpkins, and of course pots.
Along with adding in flowers, pumpkins, leaves, and other fall items that the possibilities on creating a beautiful fall porch are numerous.

I love the mix of baskets and urns that Karianne from Thistlewood Farms used on her porch.
Plus, I love the dried hydrangea blooms and the use of the wood pumpkins instead of real ones to add texture.

Use a large urn to place leaves and stacked pumpkins in like Rachel from Shades of Blue Interiors did on her porch.
Love the small basket with flowers and bowl with apples on the chair as well.
Be sure to check her post out.
Her entire porch is full of great containers filled with different unique items.

Do you have a little red wagon that your kids don't use much anymore?
Fill it up with pumpkins, gourds and flowers like Tammy from Rock River Stitches and you have a simple beautiful display.

Here's another fun take on the little red wagon from Newly Woodwards.
She placed different items into the wagon for a beautiful vignette.

Fill glass lanterns with pumpkins and foliage and even an old bag like Craftberry Bush to add a little farmhouse appeal to your porch.
Love the neutral color palette as well.

Instead of using a wagon, how about using a wheelbarrow?
I LOVE this vintage wood one that Better Homes and Gardens shared but if you don't have one of these like me a regular wheelbarrow will do the job just as well.
Fill with pumpkins, flowers, foliage, berries and you are good to go!

Keep things symmetrical with matching urns and pots on your porch flanking your door like Worthing Court.
Love the contrast of the gray concrete pots with bright yellow flowers against the black and orange urns.
Add the cage on top with candles and you have a beautiful yet simple porch.

Create a statement piece by placing an urn on a pedestal and creating a gorgeous floral arrangement like Serendipity Refined.
If you wanted to keep it a little more simple, place mums in old apple baskets with pumpkins and it would still be just as beautiful!

If you have a few benches or places to sit on your porch like Ella Claire does, why not fill a basket or two up with some cozy blankets and pillows to enjoy on a chilly night outside.
You can even use the blankets to layer under some pumpkins or foliage for added texture and pattern.

And if you don't have or can't find exactly what you want container wise, why not make your own using crates?!
Courtney and Brent from Gray House Studio took new crates and stained them to create this little vignette for their porch.

I love this look from Mustard Seed Interiors!
Chicken coop boxes stacked on a large potting bench with pots, watering cans, pumpkins, and I would definitely add some flowers, makes the decorating possibilities of this endless!
Perfect farmhouse look if that is what you love!
There you have it!
Which of these container decorating fall porches is your favorite?
Do you use any containers in your fall porch decor?

Stay tuned next month for a whole new topic!
Your hostesses,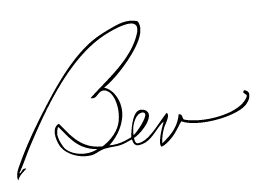 The Scrap Shoppe | Flamingo Toes | Mine for the Making | A Glimpse Inside