These DIY snow ball ornaments are a wonderful accent for your Christmas tree!
I've been following the blog of our next guest since I first ventured into blogland. She comes up with the most amazing craft ideas and is always willing to share her tutorials with the rest of us!
This post contains affiliate links.
***
Hi there!! I'm Jen from Tatertots & Jello and I am so excited to be here today!!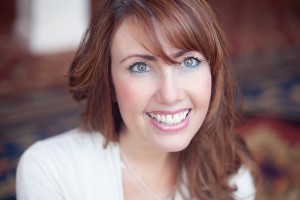 Can you believe it's December??
I finally got my tree up and decorated.
I am going with a Red, Turquoise and White color scheme this year.
I looked through my ornaments and decided that I needed a few more to fill in the gaps.
Luckily last year I bought a bunch of those pretty, clear glass ornaments on clearance last year.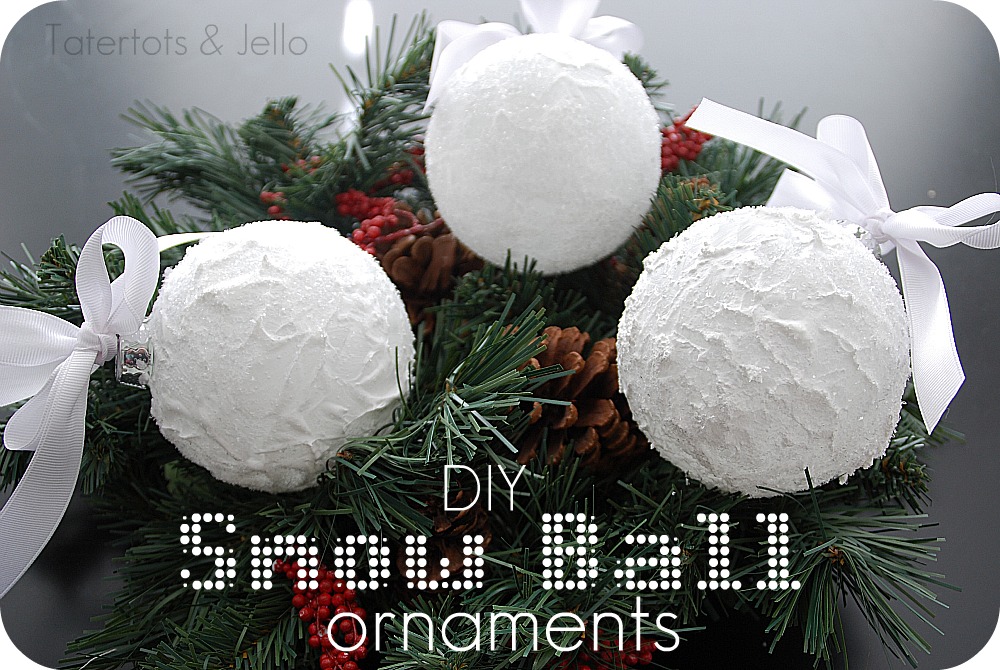 I decided to take those clear ornaments and turn them into sparkly snow balls.
I'd love to share my Snow Ball Ornament tutorial with you.
You can make these in less than an hour (minus drying time).
And by adding a little polymer clay you can turn your Snow Ball ornament into a Snowman ornament.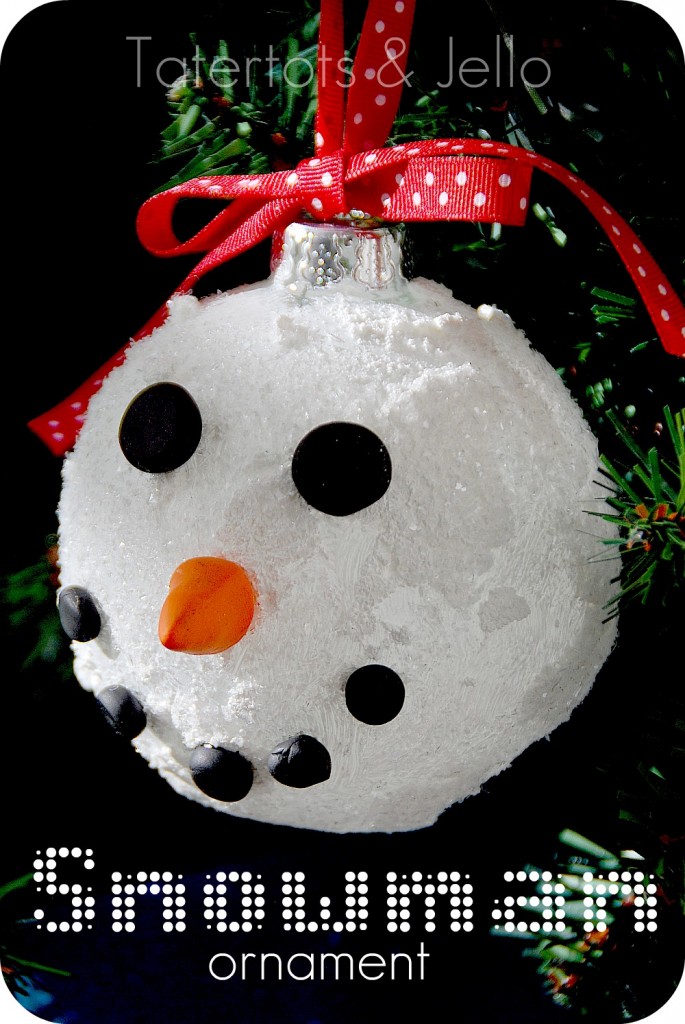 Here's what you need:
Clear glass ornaments. You can find these at any craft store.
"Snow" medium. I used two different kinds. But you only need one for this project. I used Aleene's True Snow and DecoArt's Snow-Tex.
Some sparkly glitter. I love Twinklets Diamond Dust. It's kind of chunky and looks like ice.
If you want to make your snow ball into a snowman – then you need some Polymer clay – orange for the nose and black for the eyes.
Ribbon to loop at the top of the ornament so you can hang it on your tree or garland.
Here's what I did: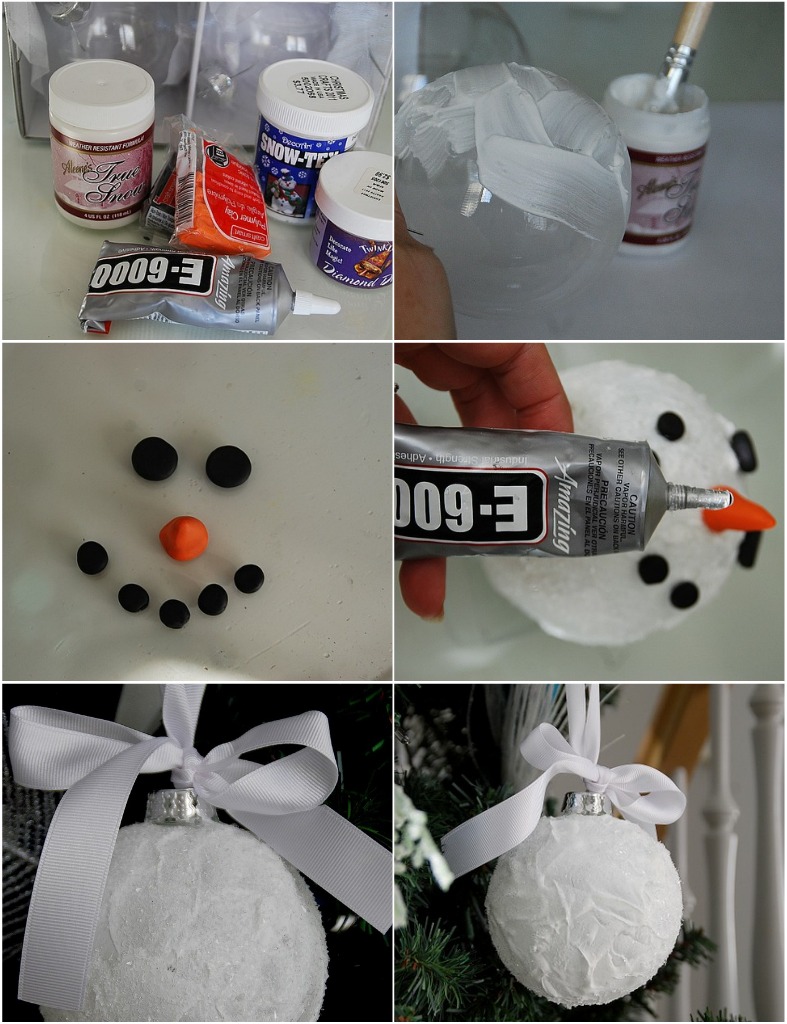 Paint the ornament with the "snow" medium using a paintbrush.
While the "snow" is still wet, sprinkle the glitter over the whole ornament. Shake off the excess.
Let it dry. I punched a hole in the top of a cardboard box and stuck the top in that so the ornament was upside down and could dry.
If you want to make snowmen, shape your polymer clay into a nose, eyes and mouth. Bake the clay in your oven at 275 for 10-15 minutes.
Once the ornament is dry, loop some ribbon through the cap on top and tie in a bow.
If you are making snowmen, attach the eyes, nose and mouth clay bits with an adhesive like e-6000. Let dry.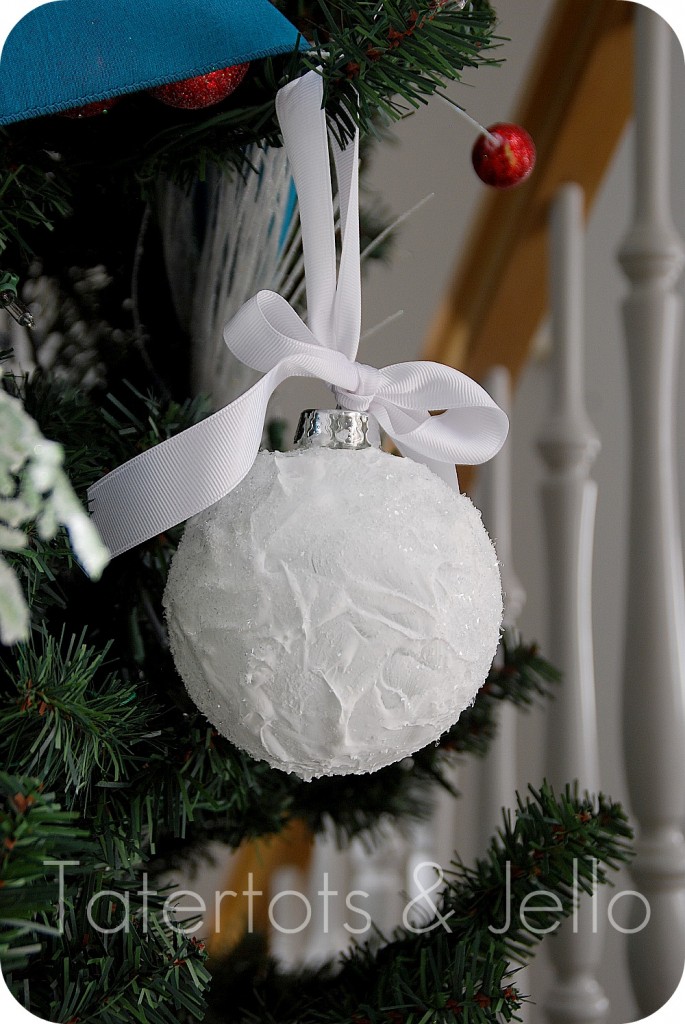 So easy and festive.
And they really do sparkle like ice.
I love looking at them!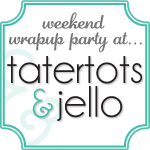 Thanks for letting me drop by and share my project.
I'd love to see what YOU have been working on at my Friday night Weekend Wrap Up linky party.
Happy Holidays!!
xoxo

***
These DIY snow ball ornaments are just too fun!
I would love to make some to put on some garland.
And around here we stretch our winter-themed decor out until the end of February.
I could enjoy them from December to March! Even better!
Thank you, Jen!


>> See where I party! <<