How are you on this last Friday of January? Can you believe that February is already around the corner?! I sure can't!
Before February does show up, it is time for one last Must Have Craft Tip post full of ideas for your kitchen.

My husband and I have updated a few kitchens in our time together and we have both hired out some of the work but have also done a lot of it ourselves to make our space more to our liking and up to date.
Today, I have rounded up ideas to help you update your kitchen space that you can accomplish no matter the budget. If you are willing to put in the time and elbow grease, many of these can be completed by you!

Whether you want to just do a few small updates or redo many parts of your kitchen, you are bound to find some of these ideas great to implement in your own house.

(The Thome Home)
Paint can be your best friend when it comes to a budget and kitchen updates! Give your cabinets a fresh coat of paint to brighten up the space and did you know that you can also paint your counter tops if you don't have it in your budget to get brand new ones? Well, you can!

(My Blessed Life)
Here's another great example of using paint. Don't have a budget for a new tile backsplash? How about painting a pattern to mimic a backsplash? No one has to know it is only paint!

(Mom 4 Real)
Don't want to go the paint route for a backsplash? How about you try using peel and stick tile or floor planks instead? It is definitely less messy than putting all the grout on the wall too.

(The Effortless Chic)
Another update that is quick and can be relatively cheap is updating your hardware. You can buy new ones or just paint your old ones but it is amazing what this one little change can do to your space.

(Christina's Adventures)
Don't forget to look up in your space! Ceiling treatments can add so much to your space. Whether it be adding planks, painting it a fun color or pattern, or make it a coffered ceiling, don't forget about the fifth wall above your head.

(Emily Henderson)
And to go along the lines of looking up, how about spaces down low. I love this pop of color under the cabinets for a fun, unexpected pop of color and you won't believe how she created it. It is NOT paint!

(Pretty Handy Girl)
Tired of all the closed doors in your kitchen? Take some of them off for a more open look then take some colorful paint or fabric and add it into the backs of the cabinets for a fun pop of color. You can easily update the look or even put the doors back on when you get tired of this look.

(Our Vintage Home Love)
Here's another idea for a more open, exposed look. Take down a set of cabinets all together and add open shelves to show off your dishware and other kitchen treasures.

(Decor Pad)
Lights are another great way to give your space a quick facelift along with adding a little flair to your space.

(Run to Radiance)
If you want to update your counters and are feeling a little adventurous, you can always try to create your own concrete countertops! They do look great when they are complete!

(A Glimpse Inside)
Have builder grade cabinets that you want to add more detail too? Add crown molding or other molding/bead board to the cabinets before giving them a few coat of paint. Once they are complete, no one would know that they weren't that way originally!

(Cuckoo 4 Design)
You can also ass more detail by adding posts to the end of a cabinet. This would also allow you to extend your counter a little more for extra work space on top.

(The Idea Room)
One last simple detail would be to add feet to the bottom of your cabinets to make them look more like a piece of furniture. This is a great idea to do on an island to make it stand out from the rest.
Have you updated a kitchen? What is your favorite thing to change that makes your space feel brand new?!

Stay tuned for a whole new topic next month!
Your hostesses,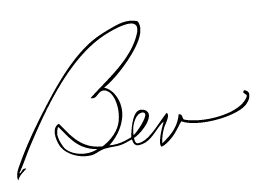 The Scrap Shoppe | Flamingo Toes | Mine for the Making | A Glimpse Inside