Hello and Happy Friday! Welcome to another week of Must Have Craft Tips. Kara from Mine for the Making here to share tips for creating fall tablescapes!

With Thanksgiving around the corner, I thought it would be fun to chat about how to create the perfect tablescape without spending too much money or too much time. If you know me, then you know I'm a busy lady and all about saving a buck, but not sacrificing on the pretty stuff of course.

1. Shop your house.
Check out the decor in other rooms of your house and see if you can find some things that go nicely on your tablescape. Examples of this are candles, sconces, a throw used as a runner or tablecloth, etc. Most times you will find exactly what you need around your own home.

Image from Canadian Living

Image from Worthing Court
2. Bring nature inside.
Using branches, twigs, pinecones, apples, acorns, wood, and pumpkins in your tablescape really brings fall into your home. Most times it will cost you nothing at all if you go out into your backyard or collect things while walking your neighborhood or going on a hike.

Image from Country Living

Image from Little Green Notebook

Image from Country Living
3. Use free printables.
There are so many awesome bloggers who have created free prints for your personal use. Anything from place cards, tags, banners, napkin rings, food labels, and menus. Be sure to leave a comment on their blog to let them know you loved using their prints!

Printable banner from Just Destiny

Printable placemats from Ella Claire Inspired

Printable pumpkin tags from Ella Claire Inspired
4. Make your own decor.
Get crafty! Make napkin rings, paint pumpkins, build a planter box for the center of the table, make sconces out of dollar store glass vases and candle holders… let your creativity go wild! Often times you can buy supplies at your local dollar store and make something for your table in an hour or less. It doesn't have to be expensive or take a ton of time if you don't want it to.

Image from Lemon Thistle

Tutorial for dollar store napkin rings at Mine for the Making

Tutorial for Pumpkin Succulents at Simply Happenstance

Do you decorate your table for fall or Thanksgiving? What tips do you have to create a beautiful fall tablescape? We'd love to hear!
Your hostesses,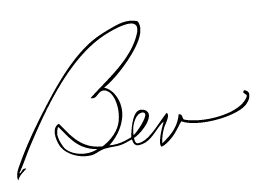 The Scrap Shoppe | Flamingo Toes | Mine for the Making | A Glimpse Inside