Welcome to another segment of Must Have Craft Tips and More!

It's October, a new month for the series, but Bev, Kara, Allison, and I are stilling bringing you fall-themed tips. You can't have too many of those right?

I've rounded up some of the best tips from around the web for preserving your pumpkins, whether carved or not, to make them last as long as possible. I don't know about you, but I'm a complete sucker for decorating with pumpkins in the fall! I love the natural look in my decor.

We have a wonderful local pumpkin patch that grows all sorts of pumpkins and gourds and allows you to go picking in the patch. This poor wagon from last year didn't know what hit it after I went hunting for pumpkins! You can see I went a little crazy. I did say I love my pumpkins! And, of course, I want to make them last as long as possible through the season.
I also love to bring some of my pumpkins indoors. I have the Pioneer Woman Cake Stand that I love to dress up for the holidays because, let's be honest, it's NOT always full of cake, much to the chagrin of my little boys. But placing live pumpkins and moss under a sealed dome can lead to problems. Moisture builds up and mold sets in. But one of the tricks I'm sharing with you today will keep that moisture away and keep everything under the dome nice and dry!
I give you a brief description of each pumpkin preservation tip, but be sure to click the links on each one to read the tips in full.

365ish Days of Pinterest
This blogger swears by soaking pumpkins in a bleach bath then giving them a good wipe down with Vaseline to extend their lives.

Graceful Little Honeybee
A warm bath and a good towel off is what this blogger recommends to stretch pumpkins out for months of decorative use.

A Real-Life Housewife
There are some great tips here to extend the life of a carved pumpkin, including spraying the inside with a bleach mixture to keep bacteria at bay.

It's Great to be Home
Floor cleaner can not only give your gourds a pretty shine, but it can create a layer to keep moisture out of them.

Creative Cain Cabin
This blogger says after giving your pumpkins a good wash and dry to spray them with a clear spray paint to keep moisture from getting in.

Family Food Garden
If you grow your own pumpkins, these are some great tips for harvesting, curing, and storing them until you are ready to use them.

Embracing Homemaking
This is a pretty powerful photo. And, as stated, this blogger tried 7 different methods to preserve her pumpkins and 1 worked like a charm.

My Science Project
This blogger did all the work for you on testing methods to find out how best to preserve a carved pumpkin by trying 5 different methods, including a white school glue method I had never heard of. Do you think you know which method was best?

The V Spot
This tip is the one I was hinting at earlier. It is one of my favorite tips for keeping moisture out of my pumpkin displays. But I do recommend keeping the silica in the packets. It will work just as well.

Join us next week for another must have craft tip for the fall season!
Your hostesses,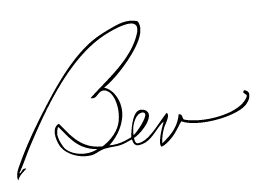 The Scrap Shoppe | Flamingo Toes | Mine for the Making | A Glimpse Inside
Save