You will love these gadgets and tools for the kitchen and home!
Happy Friday everyone! There are only 9 Fridays left, including today, until Christmas! SAY WHAT?!

We are back again this week with more gift ideas for you to help you do a little shopping so you can be done well before Christmas.

Hi again, Allison here. My gift guide is full of products we use in our home and my husband and I think they are awesome products.
This post does include affiliate links which means if you purchase something using one of the links below we will earn a little bit of money, but it is at no added cost to you.
Let's start in the kitchen with a few things we really like.

Make veggie pasta with a Veggetti Spiral Vegetable Slicer. There are larger systems out there but this one works great and takes up much less room than a large machine.

I think Instant Pots are the latest rage but it really is a fabulous appliance you should have in your kitchen. It makes things so fast but I also love the slow cooker option.

My husband loves avocados, and he loves having an avocado slicer. This one has a knife, a spot to get out the pit, plus the slicer. It makes it that much faster to enjoy that avocado.

Have some that loves to cook? How about getting them a unique chef knife? You can even get it engraved!
Don't have anyone that would like a chef knife? AIM Blades has hatchets, smaller knives, axes and more and all of them can be personalized.
Leaving the kitchen and moving towards some tools or other things we love…

Have small kids, own a small business, or go camping a lot? This Collapsible Utility Wagon from Mac Sports is perfect or all of those! This wagon is sturdy, folds up nicely for travel, and the wheels are great. There is even a more heavy duty option with bigger wheels for rougher use.

We do a TON of house and other diy projects in my house and I love having a paint sprayer to get the job done more efficiently. This sprayer from Home Right works amazingly.

My husband has one of these Leatherman Multi-tool and it lives on his belt. I even have a mini version I carry around in my purse. It has so many tools on it that it can help you with all your needs.

This Little Giant Ladder is far from little! It is heavy duty, sturdy and meets all your ladder needs.
Painting on a stairway? You can adjust the ladder to be uneven and placed on multiple steps to help you reach what you need. Flip it all the way open and make it one long extension ladder, it can help you with any of your ladder needs.

Someone in your life enjoy building furniture or cabinets? The Pocket Hole Jig from Kreg is the best tool to give them to help hide all those screws.
Are these not amazing gadgets and tools for the kitchen and home? What are some of your favorite tools or gadgets that would make a perfect gift?

Stay tuned next week for more gift ideas to help get your Christmas shopping complete.
Your hostesses,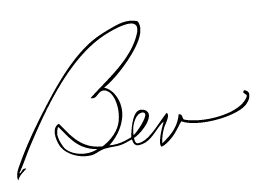 The Scrap Shoppe | Flamingo Toes | Mine for the Making | A Glimpse Inside
Check out these other gift guides!