Hello everyone!
Are you ready for the last week of Must Have Craft Tips & More: Fall and Halloween Decorating Tips?
If you have missed the last few weeks, here is Tip 1, Tip 2, and Tip 3.

It's Allison here, back with some tips on how to decorate your home for the holiday season by just shopping your home.
You don't always have to go out and buy a ton of items to decorate for seasonal or holiday decorating. Just shop your home, inside and out, instead!

Walk around your home and you can turn many items into holiday decor.

Photo via: Country Living
Do you have some old sweaters? How about using them to cover pillows to cozy up the couch or a bench?

This year I decorated my fall mantle with all sorts of items from around my house.
The small chalkboard and wooden basket were in my craft room, along with the pumpkin and gourds that were stashed away in my closet. I had the arrow for a few months and then created the wreath out of an old wreath form and all the supplies were already in my craft stash.
And for all the hydrangea blooms, I just went out into my garden with some clippers and then boom, a pretty natural mantle that I didn't spend any money on.

Photo via: Country Living
Do you have pillow and throws that are in fall colors in another room or tucked away in your house some where? Pull them out and place them in the space you want to decorate.
Fall branches in a large vase or jar are also perfect free ways to decorate.

Photo Via: Country Living
Fall boots make are a special addition to an outdoor space or mudroom.
Branches are also a great way to add a rustic touch.

Photo via: Country Living
I feel like this room says fall without screaming it. The pillows and throws are the perfect fall colors.
If you have curtains in another room and they would work in the room you are decorating, why not switch those out for the time being to bring the whole look together.
Vases, antlers, and cotton bring the mantle together and change out art to something that has a more fall theme to it as well.

Photo via: HGTV
Gather old books, vases, jars, and other vintage items you have around your house and make a vignette with them.
The added pumpkins and flowers tie it all together beautifully.

Photo Via: Bob Villa
Outside is a fantastic way to get items to decorate. Place some fall leaves inside beautiful frames and berries, branches, and leaves in a vase that you already own and you can an easy, striking mantle.

This was my fall mantle from a few years ago. I shopped my house and used this old window that we had for a few years as a focal point on the mantle.
I took candle sticks, candles, and vases from other areas of my house and used them in my display.Some times you just need to go digging through your house and you never know what you will find.
Here are some items that can easily be used and switched around for decorating.
1.) Candles and candle sticks
2.) Pillows
3.) Throws
4.) Vases
5.) Plates, Platters
6.) Books
7.) Flowers
8.) Branches
9.) Leaves and Berries
10.) Clothing items (boots, sweaters, scarves)
11.) Artwork
12.) Wreaths
Thanks for joining us for another month of tips.

Be sure to join us next month when we begin a whole new set of tips.
Your hostesses,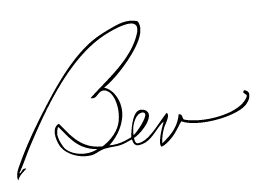 The Scrap Shoppe | Flamingo Toes | Mine for the Making | A Glimpse Inside