Dress up your home the EASY way with these printable Halloween home decor ideas!
Hello, friends, and welcome to the start of ALL the holiday fun! For the next few months we are going to focused on all the upcoming seasons and holidays that go along with them.

Since Halloween is next month, we're going to get a jump start on it! Personally I like to decorate for fall first then gradually add in the Halloween decor. Then, as Halloween passes, I can remove the Halloween decor and still have all my fall decorations out!

Today I'm sharing some SUPER simple Halloween decoration ideas in the form of printables! It doesn't get much simpler than printing your decor from your computer. And there are so many fun FREE printables out there being offered by super awesome bloggers! These are some of my favorite ones.

Sketchy Halloween Prints
There is something about the sketched look that is perfect for Halloween, don't you think?

Black & Orange Halloween Printables
I love the simple color scheme of these prints! Perfectly chic for Halloween!

Book Page BOO! Banner
No books were harmed in the making of this banner! The background text is printed along with the Halloween design!

If the Broom Fits Printable
A perfectly fun and snarky print!

Vintage Halloween Embroidery Printables
These printable embroidery patterns will have your house spookified in no time!

Halloween Book Covers
I love using books in my home decorating. Aren't these printable covers perfectly spooky?

Spooky Crystal Ball Candlesticks
This is one of my favorite Halloween crafts! You can print the crystal ball images to create your own at home. SUCH fun Halloween decor!

Chic Watercolor Halloween Printables
The watercolor look is so trendy right now! These watercolor prints are so gorgeous for dressing up any space for Halloween.

Vintage Black & White Halloween Prints
I'm obsessed with the vintage vibe of these printables!

Pumpkin Tattoo Prints
These printables can be printed on transparent labels and put on pumpkins for easy decorating!

Macbeth Quote
I don't know which I love more about this Halloween print, the houndstooth background or that it's a quote from Macbeth!

Spooky Chalkboard Prints
Black and white is classic for Halloween, which makes these chalkboard style prints perfect for the season.

Vintage Type Printables
I'm loving the vintage vibe of these spooky prints!

Printable Halloween Chalkboard Countdown
This Halloween countdown is fun for the kids AND will look cute on your tabletop!
I want to use them all!

Don't miss more fun Halloween ideas every Friday in September!
Your hostesses,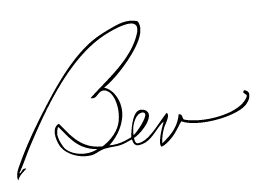 The Scrap Shoppe | Flamingo Toes | Mine for the Making | A Glimpse Inside