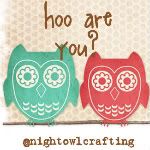 If you want to participate, be sure and link up at
Leslie's blog
!
This week's Q's:
1. What are some of your pet peeves?
Mostly it revolves around car drivers. Since my commute to work is so long it really grates on my nerves when: slow people drive in the fast lane, people whip out in front of you then turn off the road 50 yds down the road -OR- people whip out in front of you then don't even drive as fast as the speed limit (if you have the nerve to pull out in front of me, the least you can do is drive the speed limit!)… I could go on, but I won't!! 🙂
2. Do you have a favorite or lucky number?
17 – It was the number on my soccer jersey when I was younger. I decided to make it lucky!
3. What is one of your family traditions?
I think we may have actually started a new tradition this year – strawberry picking on Mother's Day!
4. Is there anything you are OC about?
LOADS!! One of my worst may be that things have to be put back exactly the way you find them. Everything has a place and a place for everything!!
5. What is your favorite kind of food?
I love some good homecooked spaghetti. Its my comfort food.
Okay, I want to know about you! Go link up at Leslie's blog and leave me a note here to come visit you!
I have started truncating my posts to avoid having my content stolen. I hope you'll click over to finish reading the post. Thank you for understanding!