Must have craft supplies to make your general crafting WAY easier!
It's a new month and a new theme for our Must Have Craft Tips series!
This post contains affiliate links.

This month the girls and I are going to be sharing must have craft supplies that we keep in our craft rooms. These are supplies that we love and know you will, too!

I'm focusing on general craft supplies. These are supplies I keep within arms reach of my work space. We're talking my favorite adhesives, cutting tools, and more. I don't have a specific crafting niche, I dip my hand in a little bit of everything, so these are my must haves for all the various crafts I make.
We will be using affiliate links this month on these posts, meaning a tiny portion of any sales made through a click on any of the links will go into our pocket. But these links also make it easier for you to find our favorite products!

Of course I have to start with my Silhouette Cameo. I honestly use it ALL the time for paper crafts, vinyl crafts, and several other things. I also purchase all of my replacement cutting mats and cutting blades online. They are Prime and SOOO convenient!
There is also an AMAZING deal available online for a $25 gift card to the Silhouette Store that sells for less than $15! They not only make great gifts for your friends that have a Silhouette, but will save you $$$ on the $.99 downloadable designs in the Silhouette Store!

Speaking of things that cut… this folding paper trimmer from Making Memories is the BEST paper trimmer you could ever get your hands on. Unfortunately they seem to be hard to get ahold of these days. I originally purchased mine at Hobby Lobby (with a 40% off coupon!) several years ago. The blade self-sharpens each time you use it so you NEVER have to replace the blade! If you ever run across one, snatch it up!

A good pair of precision scissors are a must have as well. I like this pair from EK Success. I've had my pair for years and have yet to need to sharpen them. And I like that they have a safety cover for when I'm not using them.

Next up under the "cutting" category is this set of X-acto knives. One is a typical X-acto knife, great for precision cutting and cutting straight lines. Another has a swivel tip (my favorite!) for cutting out curvy shapes. And the third is heavy duty for cutting cardstock and thicker materials. They come in this handy wooden case with spare blades.

I sew a bit but I also use my Fiskars rotary cutter for other materials as well. I know that is a big no no for people who sew, but I keep separate blades for different materials. You can label them so that you don't use your "fabric" blade on paper and whatnot. They are great for anything large you need cut!

And with any rotary cutter you must have a cutting mat. I actually have two. A small one (18″x12″) for cutting small items with my X-acto knifes and a large one (36″x24″) for cutting large items with the rotary cutter. These are self-healing and will last forever if treated correctly!

I also keep an acrylic ruler handy to use with my X-acto knives and rotary cutter. It's the best way to ensure a perfectly straight line. This one is super awesome because it also acts as a centering ruler which makes placing items on fabric or paper easy to place. It's great for working with vinyl, too, and getting that placement just right.

One more MUST HAVE cutting tool is the Crop-a-dile. I don't use it so much for the eyelet setting aspect because I don't use them much anymore (I did when I scrapbooked), but it is the most amazing paper punch ever. You can cut through thick stacks of paper like butter! It's great for making banners and whatnot.

Although I don't use it super often, I do use my Martha Stewart scoring board often enough to keep nearby while I'm working. Any piece of paper I need folded I always turn to the scoring board for perfect creases. I also like that the scoring tool and ruler can be stored in board.

Moving on to adhesives, any good crafter will have multiple adhesives on hand for creating. Let's start with wet adhesives. These 3 are my absolute favorite wet adhesives for various media. They all happen to be from the same company, Beacon.
The Zip Dry is a fast drying adhesive perfect for paper crafts. It doesn't wrinkle the paper like most wet adhesives.
3-in-1 is great for general crafting. I always tell people it's like a cold hot glue gun. It dries super fast and you don't get burned in the process!
Fabri-Tac, as you might imagine, is used on fabric. It doesn't dry stiff so it leaves fabrics flexible and is also quick drying like the other 2 wet adhesives.

Now for the dry adhesives. I have two absolutely must haves: Super Tape and the Glue Glider Pro.
Super Tape is a double sided, super heavy duty tape that is not letting go of anything. When you use it you don't have to worry about anything ever coming loose. I love it for adding paper to heavy duty media like cardboard and even wood.
The Glue Glider Pro has various cartridges available (i.e. repositionable, permanent, etc.) though I generally stick to the basic High Tac cartridge. I love that it is easy to apply the adhesive and use it ALL the time for paper crafting.

I tend to add a lot of paint to various craft projects. Whether I'm flat out painting something or just adding a touch of color to a project, I love, love, love having one of these Artist Brush Tubs on my desk. My craft space is nowhere near a sink. And I don't necessarily want to have to stop what I'm doing to go rinse off a brush. So I keep this tub with water (it comes with a lid) on my desk all the time and open it up when needed. No more ruined paintbrushes because I didn't rinse them in time (or forgot about them altogether!).
What do you think? Do you already have some of these or something similar? We'd love to hear your thoughts on your favorite craft supplies!
Stay tuned next every Friday this month for more must have craft supplies!
Your hostesses,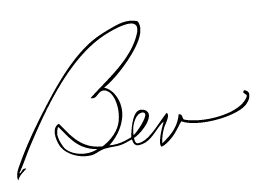 The Scrap Shoppe | Flamingo Toes | Mine for the Making | A Glimpse Inside
Save