FREE Kitchen Printables and Cheat Sheets Everyone Should Keep in Their Kitchen!
Happy New Year! We're excited to start our Must Have series afresh this year, and we're doing something fun with it!

Each month we are going to pick a different room in your home and bring you fresh tips and tricks and ideas every Friday! And this month we're starting with what is probably my favorite room… the kitchen!

I'm a big believer in having must have info within arms reach while I'm in the kitchen. Who has time to stop and look things up all the time? There's cooking and baking to do!
I've gathered some of my FAVORITE must have kitchen printables and cheat sheets that you will want to print and keep handy while you're in the kitchen!

Printable Kitchen Pantry Labels

Printable Kitchen Deep Cleaning Checklist

Printable Ingredient Substitution List

Printable Kitchen Measurement Equivalents

Printable Martha Stewart Cook Helpers

Printable Massive Kitchen Cheat Sheet

Printable Veggie Cooking Cheat Sheet

Printable Cake Pan Cheat Sheet

Printable Kitchen Inventory Set

Printable Meal & Fitness Planner

Printable Clean Eating Grocery List

Printable Meal Planner & Grocery List

Printable Grocery Budget Worksheets
And if you have an Instant Pot or Air Fryer these printables are a MUST HAVE!

Printable Instant Pot Cheat Sheet

Printable Air Fryer Cheat Sheet
So whether you're meal planning in the new year, trying to eat better, or just need easy access to practical kitchen cheat sheets, I think I have you covered!

Stay tuned every Friday this month for more great ideas for your kitchen!
Your hostesses,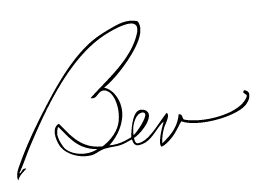 The Scrap Shoppe | Flamingo Toes | Mine for the Making | A Glimpse Inside